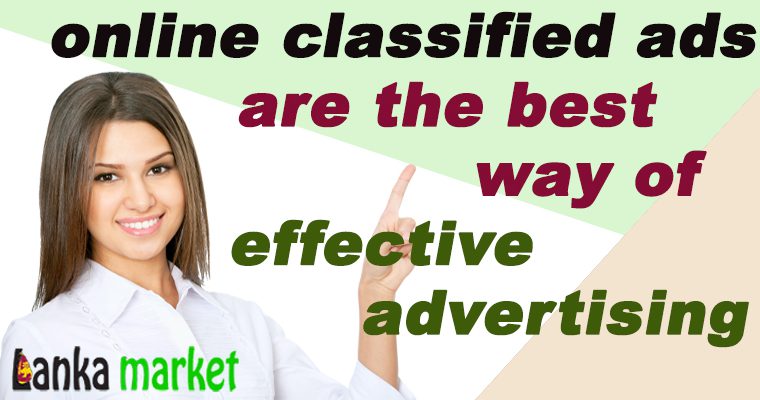 Online Classified Ads Are The Best Way Of Effective Advertising.
Classified ads are the most convenient and useful way of advertising a product or service. Today's people spend their maximum time on the internet. They are used to take the help of the internet for searching anything they need whether it is a product or a service. Those days are gone when consumers and sellers use newspapers and other ways to communicate the possible customers. But using the internet is a very easy and widespread now and it can make one connected with the whole world effortlessly. This technology is not only limited to a particular area but it can give you chances to be connected to the world. Thus, the usefulness of using classified ads is real and people have accepted this truth. Dealing with the local market is easy enough by using this technology. And buyers and sellers both get benefits from the online classified ads.
Suppose you are going to sell the old-modeled car and are searching for a trustworthy buyer who will make the payment in an honest manner. What will you do? You'll be able to give an advertisement stated that there is a car for sale and if anyone is interested in this deal can contact you at the following contact number. It will be noticed by many readers. And if anyone is interested in making a deal with you will contact you.
But when you use the online classified ads it will be quite easy to connect the possible customers in your locality. The additional advantage is you can post pictures of the car that you are going to sell. It is an extra advantage to a purchaser that he can see the condition of the car and accordingly he can take a preliminary decision. You can add both description and images in an online classified add that is impossible when you use newspapers for the purpose.
Every day a huge number of people browse the internet. And in this era, there is a greater chance that a person uses the internet for searching for anything than a newspaper. And it will be more attractive when he gets the total description of the car with the image of it. You have to provide a contact number in which the customer can contact you. Maybe the deal will not be fixed at the first visit but it is for sure you get more visitors for your car when you Post Free classified ads for the old car you want to sell. And you can choose a suitable deal that gives you maximum profit.
If you are in Sri Lanka and want to grab the local market the best idea is to use online classified ads website like Lanka Market And the most important thing is it is completely free and you don't need to pay a single coin for this website. Choose the best platform to sell your old or new item and have a profitable deal.